Art Book
The Oil Painting of Michael Situ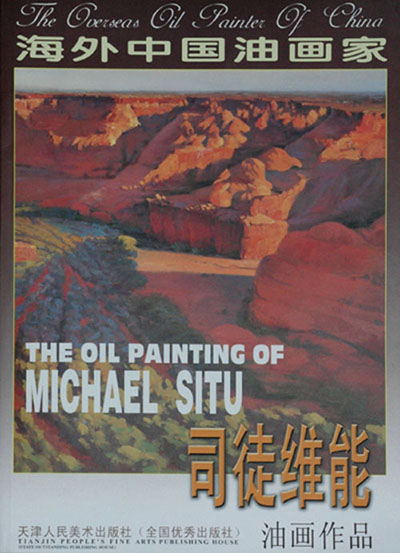 Front of book


Back of book




Michael Situ is a nationally recognized and award winning artist in the United States. This beautifully published art book includes many sunset and coast paintings as well as other subjects. The introduction is written by Jean Stern, Executive Director of Irvine Museum and foreword is written by Jianbai Xu, a renowned artist and professor of Guangzhou Academy of Fine Art, China. This book is published by Tianjin People's Fine Art Publishing House, one of China's most prestigious publishers and will be on sale throughout China's major bookstores. Written in both Chinese and English, the book has been printed in large format, size 14 3/4"x10 1/4", soft cover, 80 pages, with 82 color paintings.

Free shipping in U.S. only.

Art book: "The Oil Painting of Michael Situ" $50 available
Send check to
Michael Situ
3251 Laguna Canyon Rd.#H3
Laguna Beach, CA 92651
Contact: michaelsitu@gmail.com



All images and written materials at www.michaelsitu.com copyrighted © by Michael Situ. All rights reserved.